Where do I see Pressed going? Anchored in the ideas of Pressed being an affordable, accessible, and for everyone brand—I see Pressed becoming an active, and personable brand that's as colorful as its juices.
Oatly for language + copy.
RXBAR for allowing the ingredients to sell.
Sprinkles for a somewhat "elevated" product that is still accessible, and for everyone. The cupcakes do the selling.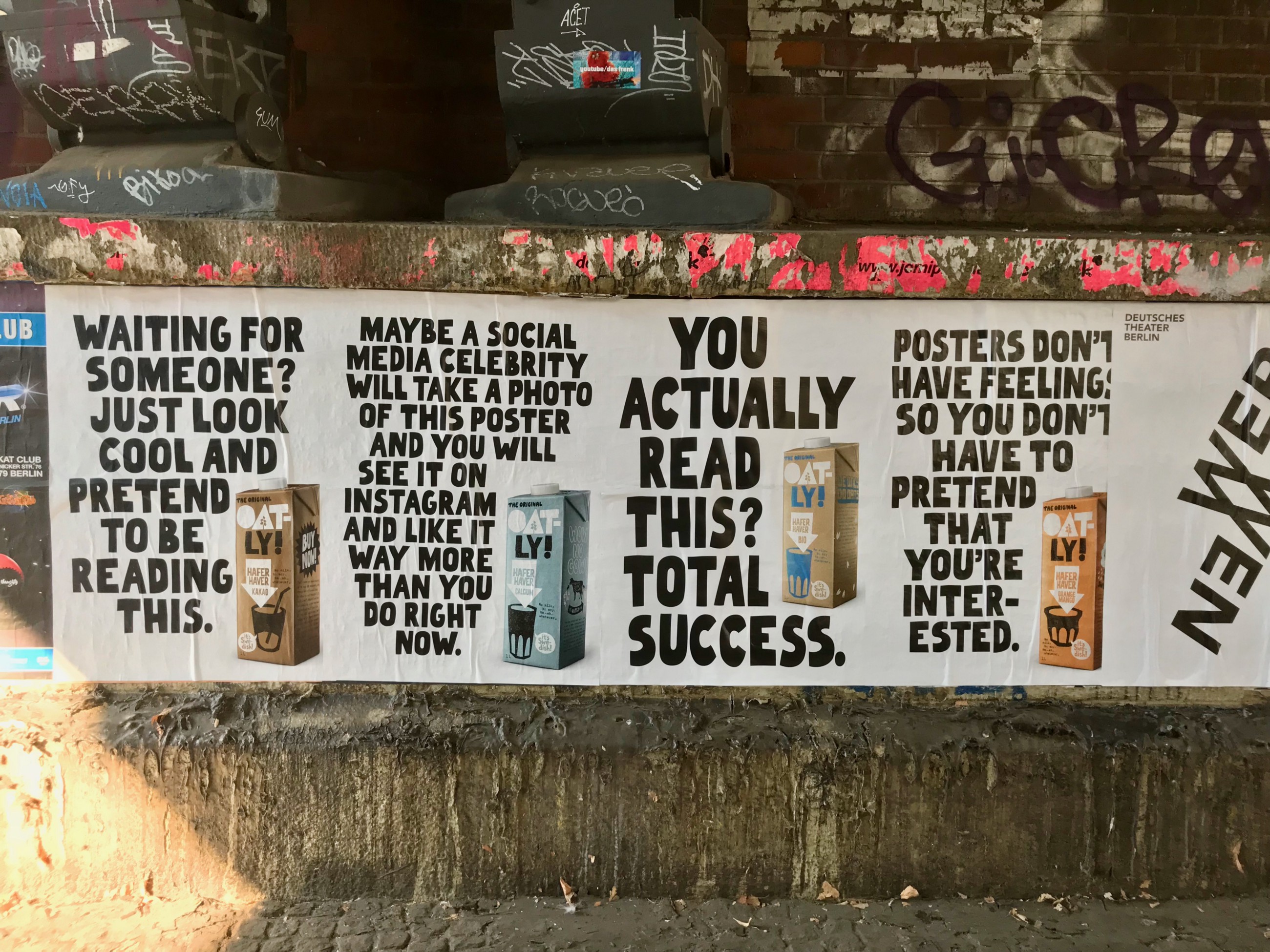 Sell what Pressed is—wholesome, quality, and fresh.

Speaking to Pressed being an accessible, affordable, and for everyone brand—introduce new playful, friendly, and personable language.
Minimal type creates intrigue, were part of my initial ideas. Maybe too minimal, but could be used as part of larger campaign.
Deconstruct what the juices are, again building intrigue by the lack of tpye, noise, etc. Present the wholesome ingredients.
Because billboards still sell.
Ideally on the last screen there would be a "Swipe Up" feature, but you have to have 10,000+ followers, which I do not have.