The planning and brainstorming process for this project was extensive. With the conference's theme being more obscure, we tried to translate that obscurity and avant-garde quality to drive the design. After many iterations, we were attracted to the use of transparency juxtaposed with bright unnatural colors for their unconventional qualities.

Moodboard:
Figuring out what "interaction" meant:
We abandoned our transparency idea and tried another route: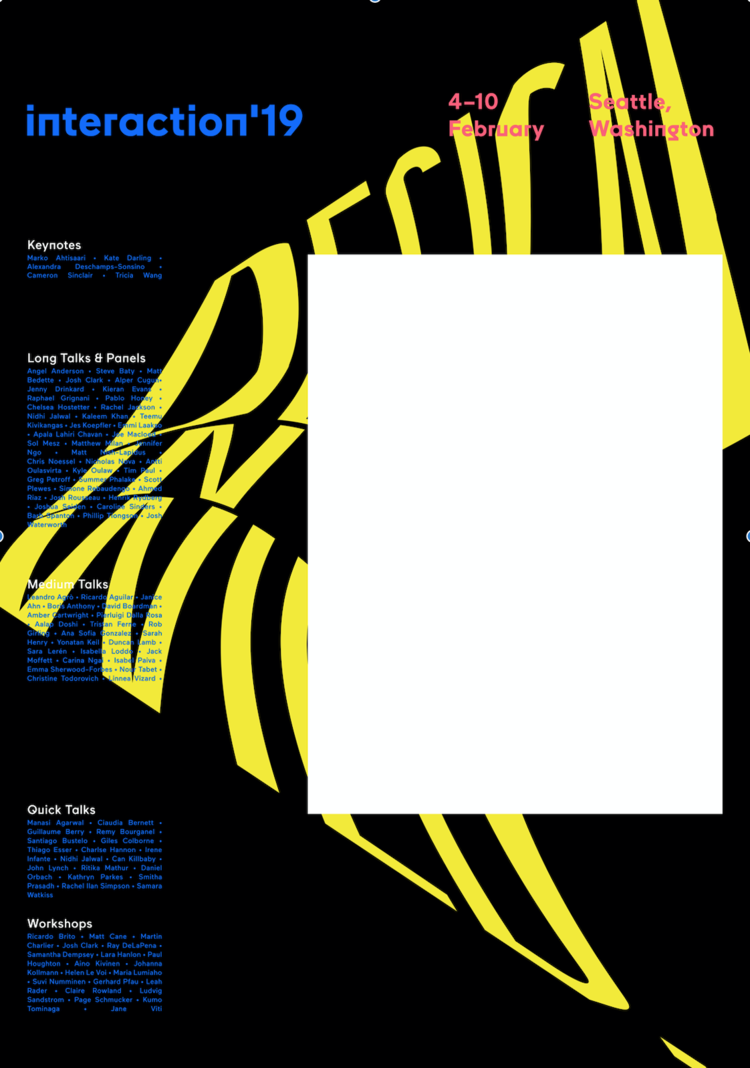 But we still loved our original idea, and felt it best communicated our whole concept. So we went back to it, and incorporated as much transparency as we could.