The
Nordic Museum
is an internationally recognized museum, and an essential piece of Seattle history—the Ballard neighborhood in particular. The museum serves as a cultural center where people of all backgrounds are welcomed to be inspired by the values, traditions, art, and spirit of the Nordic peoples. The new museum expands on its programs and collection reflecting Nordic American culture and the immigration story, adding a dynamic communication platform to explore and exchange a rich diversity of ideas about life in the Nordic region and a sharing of Nordic culture—past and present.
When tasked with giving the newly built + more centrally located museum a new identity, it was important to maintain the museum's rich history, while providing an identity that would carry it into the future. I looked to connect the Nordics not only with each other, but also with Seattle—the museum's home.
Alternate Lockup:
Inspired by our shared long and dark winters, and celebration of the sun's highest point the logo creates a simple arc, representing the sun. The arc both reminds the Museum to continue to reach for new heights, while also grounding it with its Nordic and Seattle roots.


The color palette enables the Museum to maintain a fresh and active image, inspired by the bold and organic design of the Nordic countries, such as Marimekko and Josef Frank. The palette provides endless opportunity for change, enabling the Museum's constant desire for growth. Pairing high-pigment colors with soft pastels further reflects the Museums goal of presenting old and new side by side, and touches on the diversity of the Nordic people.
More information on the lockup, museum colors, and typography can be found in the full brand guidlines
here
.
stationery + business cards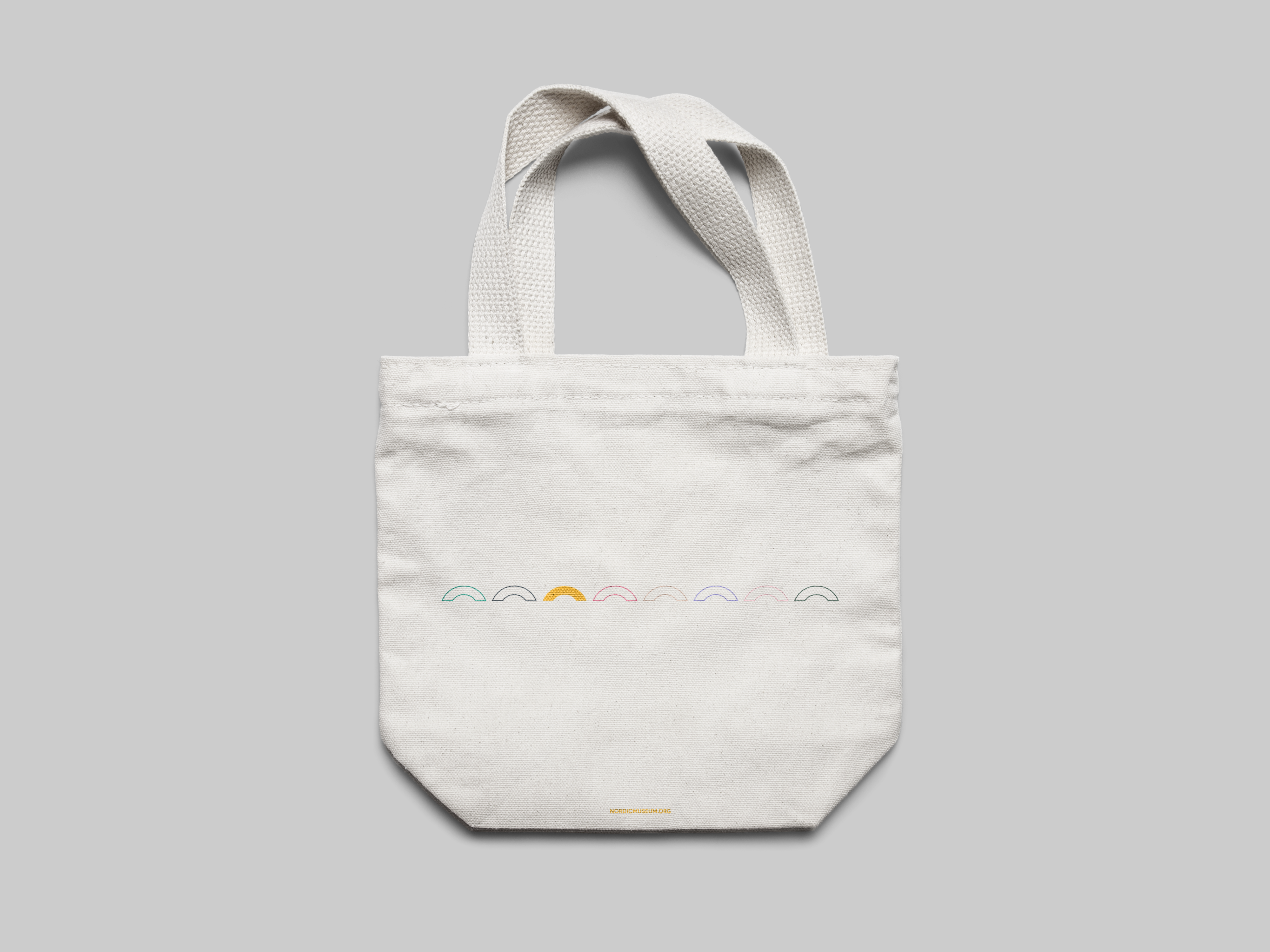 A neighborhood specific poster referencing the Ballard neighborhood of Seattle, and the Ballard Locks.
Special exhibit posters for Marimekko.