An informational guide for Real Change, a street paper dedicated to helping the lives of Seattle's growing homeless population.

Real Change is an award-winning weekly newspaper that provides an immediate employment opportunity and takes action for economic, social, and racial justice for those in the Greater Seattle Area. They refer to themselves as "a hand up, not a handout," as they help get those in less-than ideal positions back on their feet.

To set the record straight about Real Change, their goals, and how their non-profit system works, we created an informational guide for the general public in hopes of de-stigmatizing and informing Seattleites of their friendly neighborhood Real Change vendors.


Project Type:
Information Design, Print

Completed:
7 weeks, Winter 2019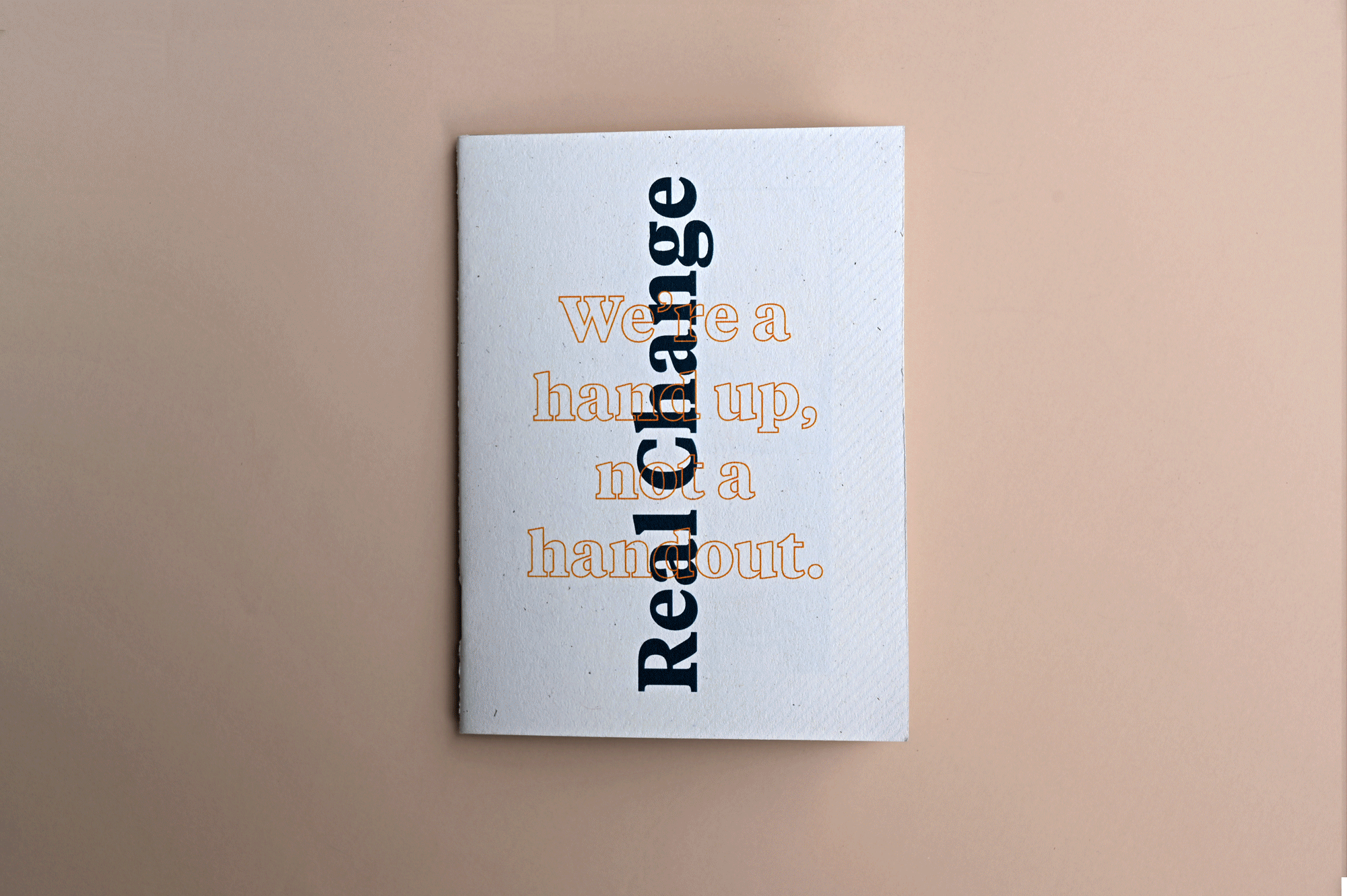 A video to give context to size, and other elements: